Email:
sales@geerady.com
LiFePO4 Battery 48V 150ah
Model

48V 5kwh 7kwh 10kwh Powerwall Ess
Rated Voltage (V)

48V
Rated Capacity (Ah)

Optional 75AH,100AH, 150AH, 200AH
MOQ

1
Certificate

ISO, CE, RoHS, UN38.3, TLC, TUV, IEC
Application motors, RVs, outdoor camping, xenon lamps/searchlights, inverters, handheld devices, wireless communication equipment, monitoring equipment, electrical equipment, medical equipment, rescue equipment, emergency lighting/LED lights, traffic signs, portable small appliances, electric Backup power supplies for tools, automobiles and industrial equipment, etc.
Lifepo4 battery product advantages: easy to carry, light weight, large capacity, high release platform, long working time, long life, and environmental protection. The safety factor is extremely high.
Output and parameters: high-current positive and negative poles (red positive and black negative); small binding pole terminals are used for charging. The large binding post terminal is used for discharge. PP waterproof case. The side is equipped with a 12V-24V cigarette lighter and 2USB ports. Equipped with control switch.
Batteries are shipped by air by default. If you want to ship by sea. Please leave me a message and refund the difference of 80 USD.If you have any questions, please leave me a message. We will get back to you within 24 hours. If you have any questions, please send an email to those who have already purchased. If you have any questions, please don't give me bad reviews at will. Good communication can do a good job in after-sales. At last. Thank you for your visit or purchase
Product features
Longer service life: 10 times the floating charge life of lead-acid battery and 5 times the calendar life of lead-acid battery; Can significantly reduce replacement costs and overall costs
Lighter weight: only about 40% of lead-acid batteries of the same capacity
Higher power: can provide 2 times the power of lead-acid battery and has a high capacity retention rate
Wider temperature range: - 20 ℃ ~ 60 ℃
Higher level of safety performance: the chemical characteristics of LiFePO4 battery are very stable, with high safety, and it can also maintain good safety characteristics when used under adverse conditions
No memory effect: in the process of battery use, shallow charge and shallow discharge, deep charge and deep discharge have no memory effect
Applicable field
Electric Automobile
Wind Solar Energy Storage System
UPS Backup Power Supply
Communication Base Station
Medical Field
Lighting System
product parameters
| No. | Project | Parameter |
| --- | --- | --- |
| 1 | Batteries materials: | Lithium iron phosphate |
| 2 | Series parallel mode (S series, P parallel): | 4S1P |
| 3 | Nominal voltage: | 12.8V |
| 4 | Nominal capacity: | 100Ah |
| 5 | Size(mm): | 300*170*180 |
| 6 | Weight: | 11.5kg |
| 7 | Output port mode: | terminal |
| 8 | Charging way: | CC/CV |
| 9 | Charging current: | 0.2C(standard) |
| 10 | Maximum charging current: | Max1C @25° |
| 11 | Charge cut-off voltage: | 14.6V |
| 12 | Discharge way: | CC |
| 13 | Discharge current: | 0.5C |
| 14 | Maximum discharge current: | Max1C @25° |
| 15 | Discharge cut-off voltage: | 11.2V |
| 16 | According to: | LCD |
| 17 | Communication interface: | Bluetooth |
| 18 | Charging operating temperature: | charging0~+50℃ |
| 19 | Discharge operating temperature: | discharge-20~+55℃ |
| 20 | The quality assurance period: | 24 months |
Company Profile
" Established in 2021, Shenzhen Grady New Energy Co., Ltd, we are Distributor / Channel Partner, Manufacturers, we have been engaged in providing "Reliable" rechargeable batteries. Our technical expertise makes us a leading company in our industry sector where our customers and competitors treat us as "Battery Experts". We have invested in testing and charging machinery. We have developed excellent systems for tracking and data management. These result in products performing better than those offered by others. Our business operations are backed by experienced management who have with them rich knowledge spanning 1 years in the battery line. Our product range expands over all major types of rechargeable batteries. These include 12V/24V LiFePO4 Battery."
company advantage
STRONG PRODUCTION STRENGTH

More than ten years of industry experience, with automatic production equipment and testing equipment, set research and development, production, sales as one of the strength of lithium battery manufacturers.

PRODUCT SAFETY AND RELIABILITY

Strictly control, layer upon layer check, from the selection of electric core components began to carry out a comprehensive safety test, quality stability is guaranteed, delivery pass rate 99%.

RESEARCH AND DEVELOPMENT STRENGT

Senior R & D design master, strong development and innovation ability, can meet the needs of different customers.

GOOD SERVICE EFFICIENCY

Has a perfect after-sales service team, 7*24 hours of intimate service, on time delivery, quick response, let you enjoy the intimate housekeeper service.
Company strength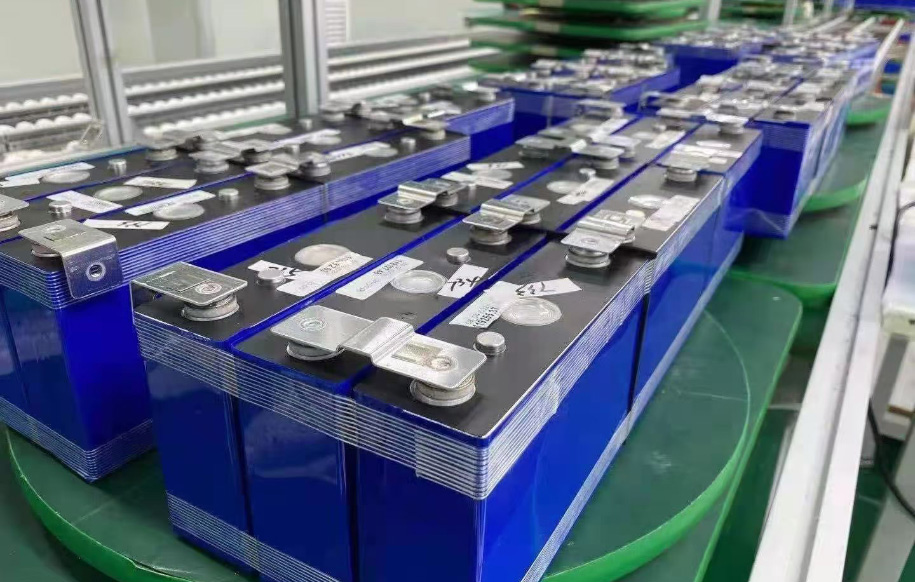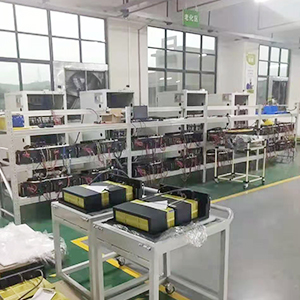 factory to show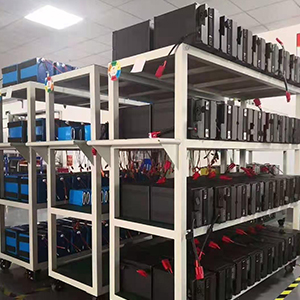 factory to show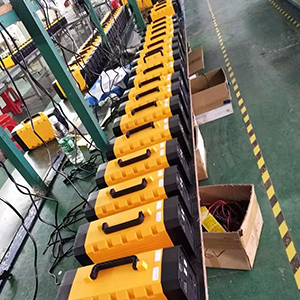 factory to show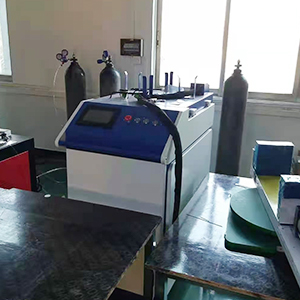 Production equipment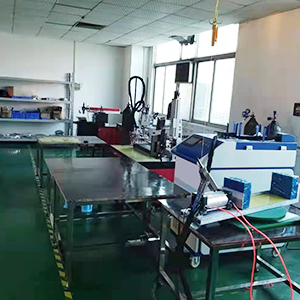 Production equipment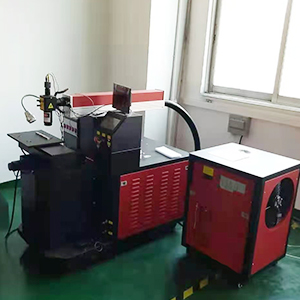 Production equipment
Purchase:
solar streetlight lithium battery soft pack
[contact-form-7 404 "Not Found"]