Email:
sales@geerady.com
LiFePO4 Battery 24V 100ah
Model

24V 100ah LiFEPO4 battery
Rated Voltage (V)

24V
Rated Capacity (Ah)

Optional 50AH,75AH, 100AH, 150AH
MOQ

1
Certificate

ISO, CE, RoHS, UN38.3, TLC, TUV, IEC
Product features
The LiFePO4 battery has a long cycle life of 2000 times
Safe to use. LiFePO4 battery has passed strict safety test
High temperature resistance of LiFePO4 battery
The capacity of LiFePO4 battery is larger than that of ordinary batteries (such as lead-acid batteries).
LiFePO4 battery has no memory effect and can be used at any time
LiFePO4 battery is environmental friendly, non-toxic and pollution-free, and meets European ROHS regulations
All kinds of capacity, specification and shell can be customized
Applicable field
Home Energy storage
Solar Energy Street Lamp Energy Storage
Cruise Ship,Golf Cart, Energy Storage
Touring Car,Golf Cart and Forklift
Electric Automobile Energy
Car Battery
12V、48V Energy Storage Power Supply System
product parameters
| No. | Project | Parameter |
| --- | --- | --- |
| 1 | Batteries materials: | Lithium iron phosphate |
| 2 | Series parallel mode (S series, P parallel): | 16S1P |
| 3 | Nominal voltage: | 51.2V |
| 4 | Nominal capacity: | 64Ah |
| 5 | Size(mm): | 480*290*180 |
| 6 | Weight: | 28.6kg |
| 7 | Output port mode: | terminal |
| 8 | Charging way: | CC/CV |
| 9 | Charging current: | 0.2C(standard) |
| 10 | Maximum charging current: | Max1C @25° |
| 11 | Charge cut-off voltage: | 58.4V |
| 12 | Discharge way: | CC |
| 13 | Discharge current: | 0.5C |
| 14 | Maximum discharge current: | Max1C @25° |
| 15 | Discharge cut-off voltage: | 44.8V |
| 16 | According to: | LCD |
| 17 | Charging operating temperature: | charging0~+50℃ |
| 18 | Discharge operating temperature: | discharge-20~+55℃ |
| 19 | The quality assurance period: | 24 months |
| 20 | Scope of application: | low speed vehicle, two - wheeled vehicle, tricycle, electric motorcycle. |
Company Profile
We, Shenzhen Grady New Energy Co., Ltd, established in the year 2021, are one of the leading manufacturers, wholesalers, suppliers and distributors of optimum quality Industrial Batteries and Chargers. The product range consists of 12V/24V LiFePO4 Battery. Known for their spill-proof construction, enhanced serving life, compact design and high discharge rate, these batteries are designed by using advanced tools and machinery. Before dispatched at the customers' end, we offer these batteries with tamper-proof, for avoiding any damage while in transit.We believe that high production capacity of our infrastructure is driving force behind our success in this domain. Our infrastructural facility is carefully divided into several units to ensure that all the on-going processes are carried out in the most streamlined manner. In addition to this, our infrastructure is well-equipped with latest tools required for carrying out standardized operation.
Company Profile:
Geerady is an international high-tech and growing group company, specializing in R&D and manufacture solar panels, LiFePo4/Lithium/Gel/Agm batteries, solar pumps, solar inverters, controllers and installation of PV solar generation systems.
Our Solar panel factory covers 100,000 Square Meters ,has more than 500 employees. With an emphasis on management , research and development , Geerady continuously manufactures leading-edge products.
The modules range from 5W~500W and are approved by TUV , UL , CE ,IEC61215 ,IEC61730 ,CSA ,CEC ,JET. Our Battery factory covers 145,000 Square Meters ,has more than 1360 employees .
Batteries include LiFePO4/Lithium Battery 12V/48V, 2V&12V VRLA AGM type , VRLA GEL type , OPzS and OPzV type which can be applied in Solar Power Plant Storage, Wind Energy Storage, Telecommunications ,UPS , Fire Alarm System , Emergency Lighting , etc. Our Solar Inverter, controller and pump factory covers 9,000 Square Meters, has more than 650 employees.
The inverters made by Geerady include on-grid, off-grid and hybrid types, Controllers include PWM, and MPPT types, and pumps with DC and AC submersible and surfacce types. All types of inverters and controllers are approved by CE , UL.We are professional manufacturer of solar systems, providing complete solar programs of off-grid, on-grid/grid-tie and hybrid power storage systems for partners around the world.
Together with our products advantage, we can design professional PV system solutions, produce reliable system products and provide satisfying after sale service. With professional system engineer teams and EPC installer teams, we provide professional, reliable and trustful system solutions for you. With advanced hi-tech and equipment, Geerady has now all automatic production line and strictly controls raw material inspection, production procedure and finished product inspection.
All products have passed the German TUV IEC, UL(US), JET(Japan), CSA(Canada), CEC(Australia) and CE certificates. By it's high quality and well-deserved reputation, Geerady's solar panel, batteries pumps, and pv systems are delivered into more than 80countries. Rosen will research and develop more advanced and hi-tech products with global partners by the world energy industry, to light up every corner of the world.
Product Description
Lithium Battery Power 12V 7Ah Lithium Ion Battery is one of our top-selling products.
Features of Delongtop LiFePO4 Lithium-Ion Battery :
This is a highly versatile deep cycle battery built on patented Lithium Iron Phosphate (LiFePO₄) chemistry. The LFP-1207 features a built in battery management system (BMS) that keeps the battery running at peak performance while preventing overheating, overcharging, and maximizing cell cycle life.
★Internal BMS (electronic chip) monitors battery in real time and alarms the user if any voltage or capacity abnormalities are detected.
★At only half to a third of the weight of a Lead Acid battery, LiFePO4 is the ideal choice for Marine, RV, Golf
Carts,Motorcycles and Off-Grid applications.
★Without any corrosive or harmful heavy metals, Our lifepo4 lithium Batteries are more environmentally friendly than SLA
batteries.
★LiFePO4 batteries have a low discharge rate and long service life, with an average life expectancy of about 5 to 10 years.
LIFECYCLES (BATTERY LIFESPAN) Up to 85% capacity for 3,000 cycles in recommended conditions- 8,000 times(40% dod)
Structure of 12V 7ah Lifepo4 Battery:
12.8V 7Ah lithium battery = premium Grade A 3.2V LifePo4 battery cells + high-quality BMS + Plastic ABS case
company advantage
STRONG PRODUCTION STRENGTH

More than ten years of industry experience, with automatic production equipment and testing equipment, set research and development, production, sales as one of the strength of lithium battery manufacturers.

PRODUCT SAFETY AND RELIABILITY

Strictly control, layer upon layer check, from the selection of electric core components began to carry out a comprehensive safety test, quality stability is guaranteed, delivery pass rate 99%.

RESEARCH AND DEVELOPMENT STRENGT

Senior R & D design master, strong development and innovation ability, can meet the needs of different customers.

GOOD SERVICE EFFICIENCY

Has a perfect after-sales service team, 7*24 hours of intimate service, on time delivery, quick response, let you enjoy the intimate housekeeper service.
Company strength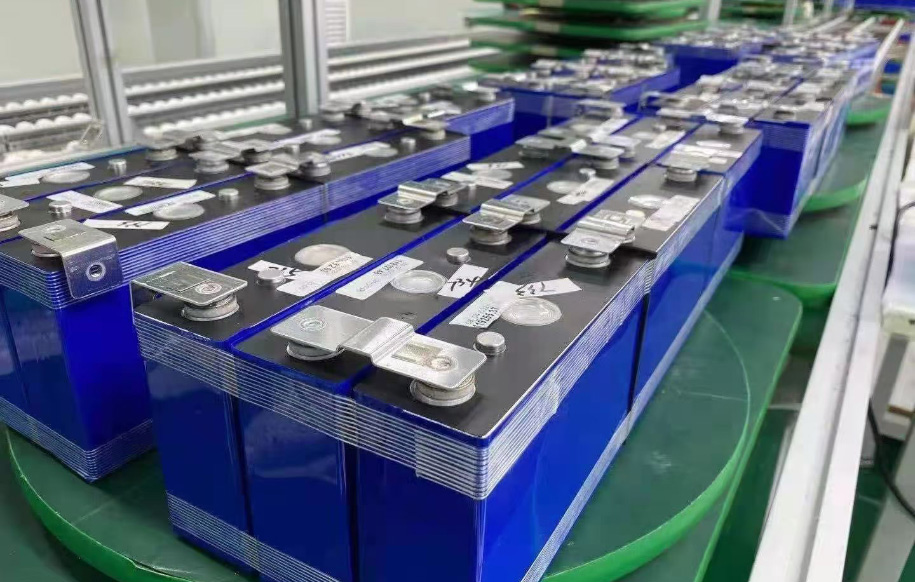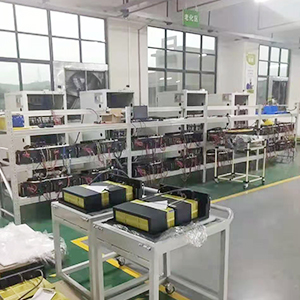 factory to show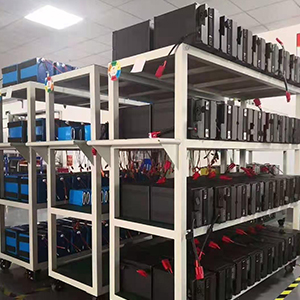 factory to show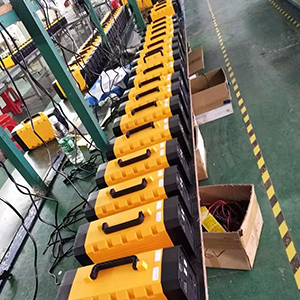 factory to show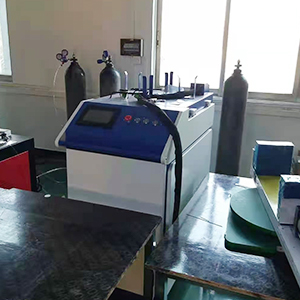 Production equipment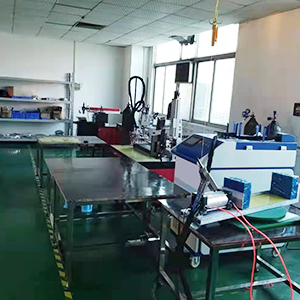 Production equipment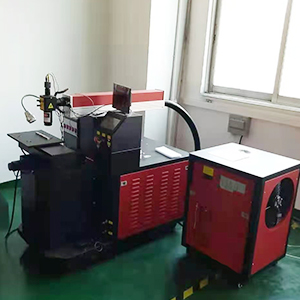 Production equipment
Purchase:
solar streetlight lithium battery soft pack
[contact-form-7 404 "Not Found"]