Email:
sales@geerady.com
Energy Storage LiFePO4 Battery 12V 100AH 150AH 200AH
Model:
GRD-CN12V100AH
Capacity:
Optional 100AH/ 120AH/ 140AH / 150AH /180AH /200AH
Voltage:
12V
OEM
Optional colors and customized brands
USES:
hospital, bank data center, wall-mounted home,
enterprise energy storage backup power supply, wind complementary system,
office, military, base station and other uninterrupted energy storage power supply.
Product features
◤NEW GENERATION:Blue Tooth Data Transmission Units(DTU) in Lithium-ion Battery◢
geerady LiFePO4 batteries for energy storage (Telecom battery) can be equipped with BT Data Transmission , which provides remote control of LiFePO4 battery and help monitor the status of LiFePO4 battery.
Why Choose geerady Lithium-ion Battery?
geerady "smart home" concept, the goal for home appliances in the future, is taking off. What's the differentiating factor with traditional appliances? It lies in the advanced internet connectivity and processing capability.
geerady lithium battery models are applicable for various kinds of intelligent home appliances, providing power for long periods of time and with a stable discharging performance.
Designed with high-quality chemistry, geerady lithium batteries own longer charging and discharging cycle times (2500 cycles) compared with lead-acid batteries. And the capacity fading is slow and predictable without sudden drop. Oral series powerwall 2 is the most popular models of home use lithium-ion battery with nice performance . It's good choice as UPS (Uninterruptible Power Supply ) . Safe LiFePO4 Battery Pack to choose.
Applicable field
product parameters
| No. | Project | Parameter |
| --- | --- | --- |
| 1 | Batteries materials: | Lithium iron phosphate |
| 2 | Series parallel mode (S series, P parallel): | 4S1P |
| 3 | Nominal voltage: | 12.8V |
| 4 | Nominal capacity: | 100Ah |
| 5 | Size(mm): | 300*170*180 |
| 6 | Weight: | 11.5kg |
| 7 | Output port mode: | terminal |
| 8 | Charging way: | CC/CV |
| 9 | Charging current: | 0.2C(standard) |
| 10 | Maximum charging current: | Max1C @25° |
| 11 | Charge cut-off voltage: | 14.6V |
| 12 | Discharge way: | CC |
| 13 | Discharge current: | 0.5C |
| 14 | Maximum discharge current: | Max1C @25° |
| 15 | Discharge cut-off voltage: | 11.2V |
| 16 | According to: | LCD |
| 17 | Communication interface: | Bluetooth |
| 18 | Charging operating temperature: | charging0~+50℃ |
| 19 | Discharge operating temperature: | discharge-20~+55℃ |
| 20 | The quality assurance period: | 24 months |
  BENEFITS
  ENHANCED RUNTIME
  Double the high-current runtime of lead-acid battery
  Up to 100% usable capacity
  Up to 100% depth of discharge
  EXTENDED SERVICE LIFE
  10x the life of lead-acid battery (BCI-06)
  Unlimited Partial State of Charge cycles
  10-year energy throughput warranty
  FAST CHARGING
  Up to 5x faster than new lead-acid batteries
  Up to 10x faster than aged lead-acid batteries
  2X faster charging than C/2 Rated lithium batteries
  1C continuous charge rate, regardless of SoC
  SURGE POWER
  Power for off-grid inverter surge demands
  Up to 3C peak power discharge rate
  1C continuous discharge rate
  HIGH-EFFICIENCY
  Up to 50% more energy efficient than a lead-acid battery
  Up to 98% round-trip efficiency
  DYNAMIC PERFORMANCE
  Real-time optimization of the charge rate
  Faster recharge from 0% to 100% SoC than lead-acid battery
  PARALLEL POWER
  Easy to parallel more capacity
  Linear scaling of charge, discharge and peak capacity
  Parallel up to 20 batteries or 160 kWh per LYNK device
  QUICK INSTALL
  Fast installation. No special tools
  Drop-in lead-acid replacement
  RELIABLE AND SAFE
  LiFePO4 is thermally safe
  Maintenance-free
  Steel case and cover
  IP 55 rated
  CERTIFIED QUALITY
Discover® manufacturing facilities are fully certified to ISO 9001/14001 and OSHA 18001 standards.
  CERTIFICATION STANDARDS
  IEC 62619
  UL 1973
  UL 9540
  CE
  UN 38.3
Company Profile:
Guangzhou Geerady Solar Technology Co.,Ltd is located in Shenzhen, China. Geerady solar is a high-tech new energy enterprise with research and development, production, project design and installation guidance and after-sale service.
Geerady solar was found in 2020 possessed deep pockets and the professional ability of technology and had formed many modern solar panel production lines,LED street light production lines and the testing systems for solar power and lighting. We had plenty of practiced employees and introduced advanced production equipment and manufacturing technique from oversea and motherland.
Through dedicated researches and continuous innovation, we possess unique technology superiority and product superiority. We always concentrated on analyzing customer's market and the application environment of products and provided the high quality solar panel,LED products,solar power and lighting system and so on,all were based on customers'needs.
We had a lot of experience for solar projects which met customers'requirement to provide technical installation guidance on the scene. We had many agencies who in Africa,Eastern Europe,Southeast Asia and so on can provide the satisfying after-sale service to customers.
We execute ISO9001 strictly and produce the solar products under the strict management. Many of our products have been proved by CE,ROHS,SONCAP, etc. We cooperate with the partners from Australia,Turkey,UAE,Singapore,Serbia,Nigeria, etc. And our products have covered more than 50 countries and regional markets. Looking into the future, we are still devoted to a low-carbon,energy saving,environment-friendly life with high-end PV technology and supply the best solar products for thousands of households.
FAQ:
Q: Are you trading company or manufacturer?
A: We are DELONG original factory from shenzhen , China.
Q. Can I print my LOGO on it?
A: YES, LOGO/sticker/OEM/ODM welcomed
Q. Can your battery be wired in series or parallel?
A: YES,YOU can connect up to ANY of these batteries in parallel. For series, suggest within 3 units.
Q. Can the bms be removed and replaced if it breaks? Can the case be opened to replace a bad cell?
A: YES, the case can be opened to replace the BMS & cells on the guidance of engineer.
Q. What warranty do I have?
A: Warranty: 3 years, we would provide repair or replacement with the warranty period.if any quality problems on our side in this period, Please show us video or photos for confirm before we sent solution.
Q: Do you accept OEM/ODM?
A: Yes,it is available.We have OEM group to design battery case.
Q. Do you have Blue-tooth communication with your batteries?
A: Yes, please let us know if you NEED to add Blue-tooth communication with the batteries. and YOU can rename your battery in the App.
Q. Does the app allow to check the voltage of each cell?
A: YES, the App allows you to read the voltage of each at any time.
Q:Are you battery real capacity?
A: All of our battery cells with Grade A,100% new and real capacity. We promise 100% Top grade A. If you found it is not A battery cell, you can contact us for refund.
Q: What kind of certificates do you have?
A: We can provide CE,ROHS,FCC,IEC62133,MSDS,UN38.3 etc.
Q:Do you have MOQ ?
A:No limited. Small order also welcome.More quantity has better price, we will check the best price for you.
Q: What is your term of payment?
A: We adopt T/T,Paypal,Alibaba payment way and so on. If order amount>10K usd, The payment term will be 30%T/T for deposit and the balance before shipment
Q. If your lithium battery goes into protection mode, how do you wake it up?
A: Using lithium chargers to wake up the battery. The lithium charger wakes up the batteries automatically.
company advantage
STRONG PRODUCTION STRENGTH

More than ten years of industry experience, with automatic production equipment and testing equipment, set research and development, production, sales as one of the strength of lithium battery manufacturers.

PRODUCT SAFETY AND RELIABILITY

Strictly control, layer upon layer check, from the selection of electric core components began to carry out a comprehensive safety test, quality stability is guaranteed, delivery pass rate 99%.

RESEARCH AND DEVELOPMENT STRENGT

Senior R & D design master, strong development and innovation ability, can meet the needs of different customers.

GOOD SERVICE EFFICIENCY

Has a perfect after-sales service team, 7*24 hours of intimate service, on time delivery, quick response, let you enjoy the intimate housekeeper service.
Company strength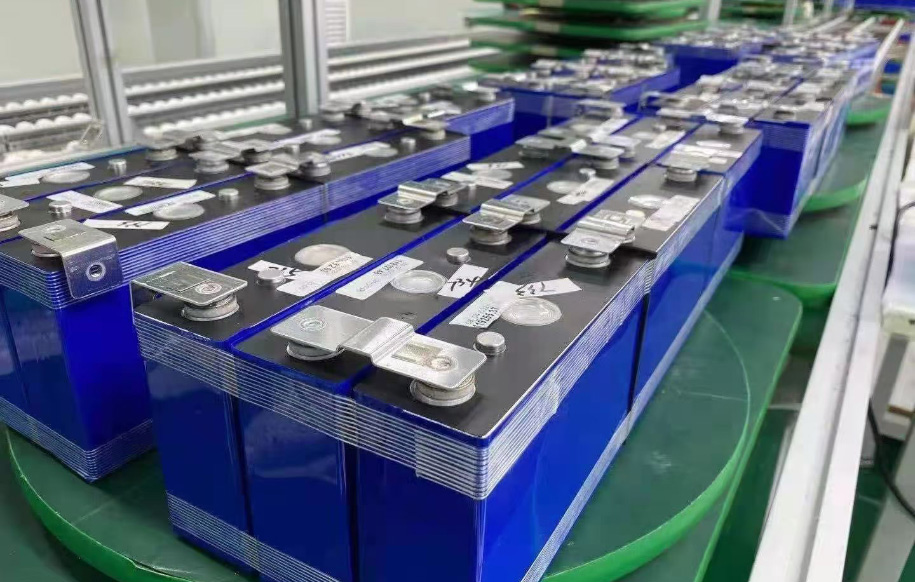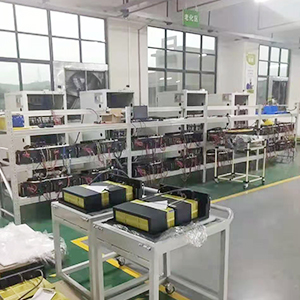 factory to show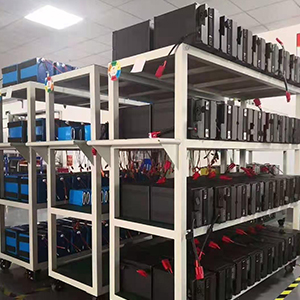 factory to show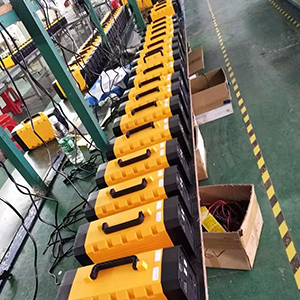 factory to show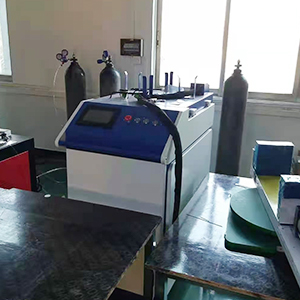 Production equipment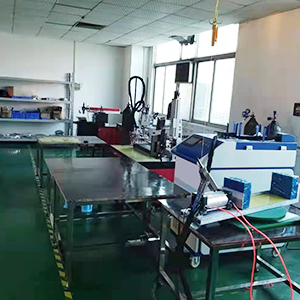 Production equipment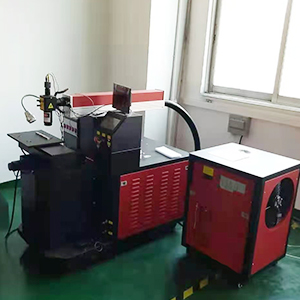 Production equipment
Purchase:
solar streetlight lithium battery soft pack
[contact-form-7 404 "Not Found"]